MSMechanic
Regular price
€45,00
Sale price
€35,00
Unit price
per
Sale
Sold out
Get lubed up, save moniez! 3x100ml for 35€ instead of 45€
We created this product to answer the need for a high-performance chain lube, which will last the entire ride and leave the chain clean.
MSM Chain Lube doesn't accumulate dirt, persists in wet and dry conditions, and is safe for the environment and your equipment.
After the initial application on a clean chain, you can just cloth-clean it and reapply it without degreasing the chain.
Looking for just a single bottle? Click here
- Shake well before use
- Clean and dry the chain before lubing
- Apply 30 minutes before riding
- All weather compatible
- Bio-friendly materials used, safe for all parts
- Stora at room temperature, do not freeze or boil
100ml / 3.4 fl. oz
Share
View full details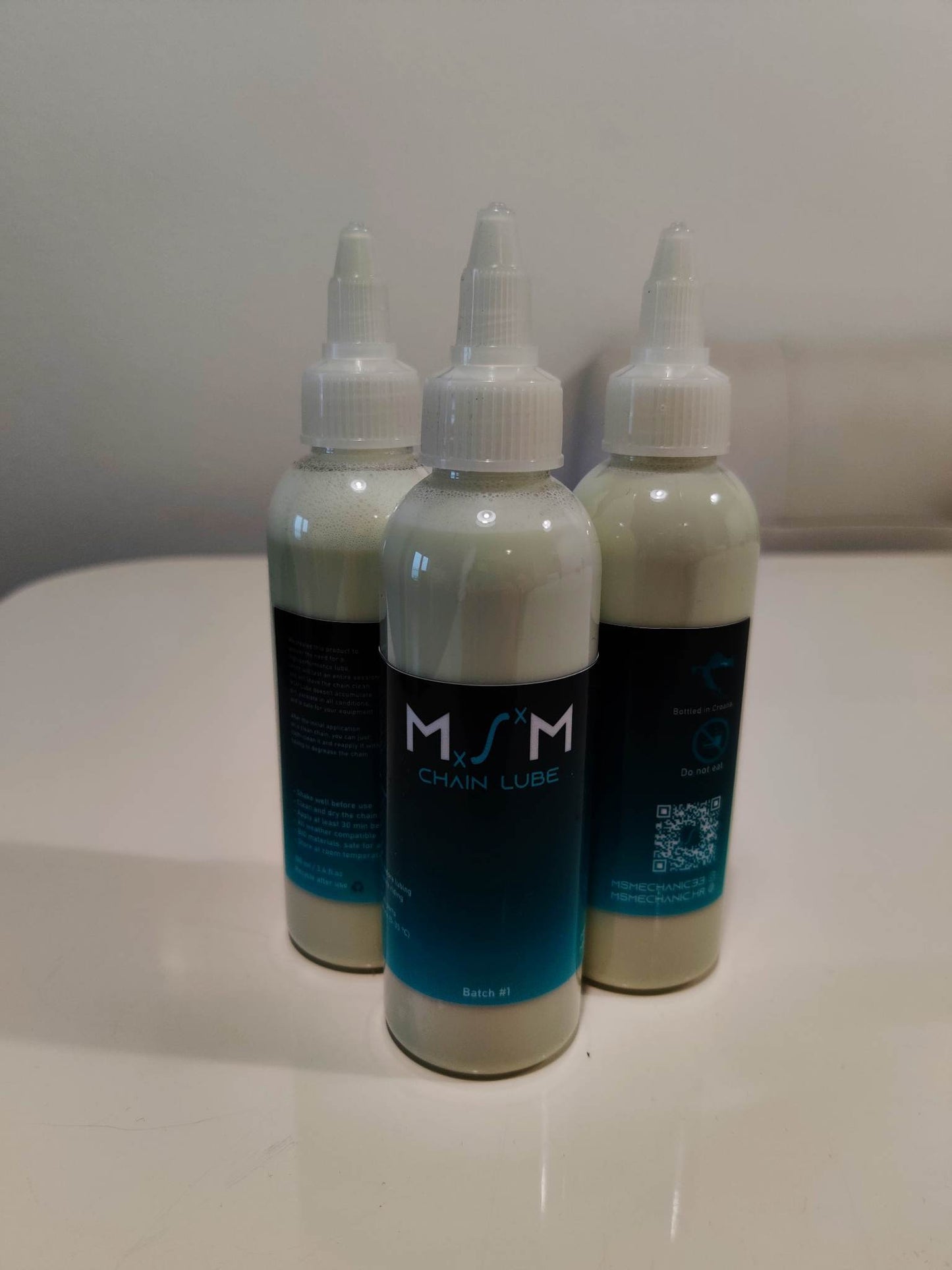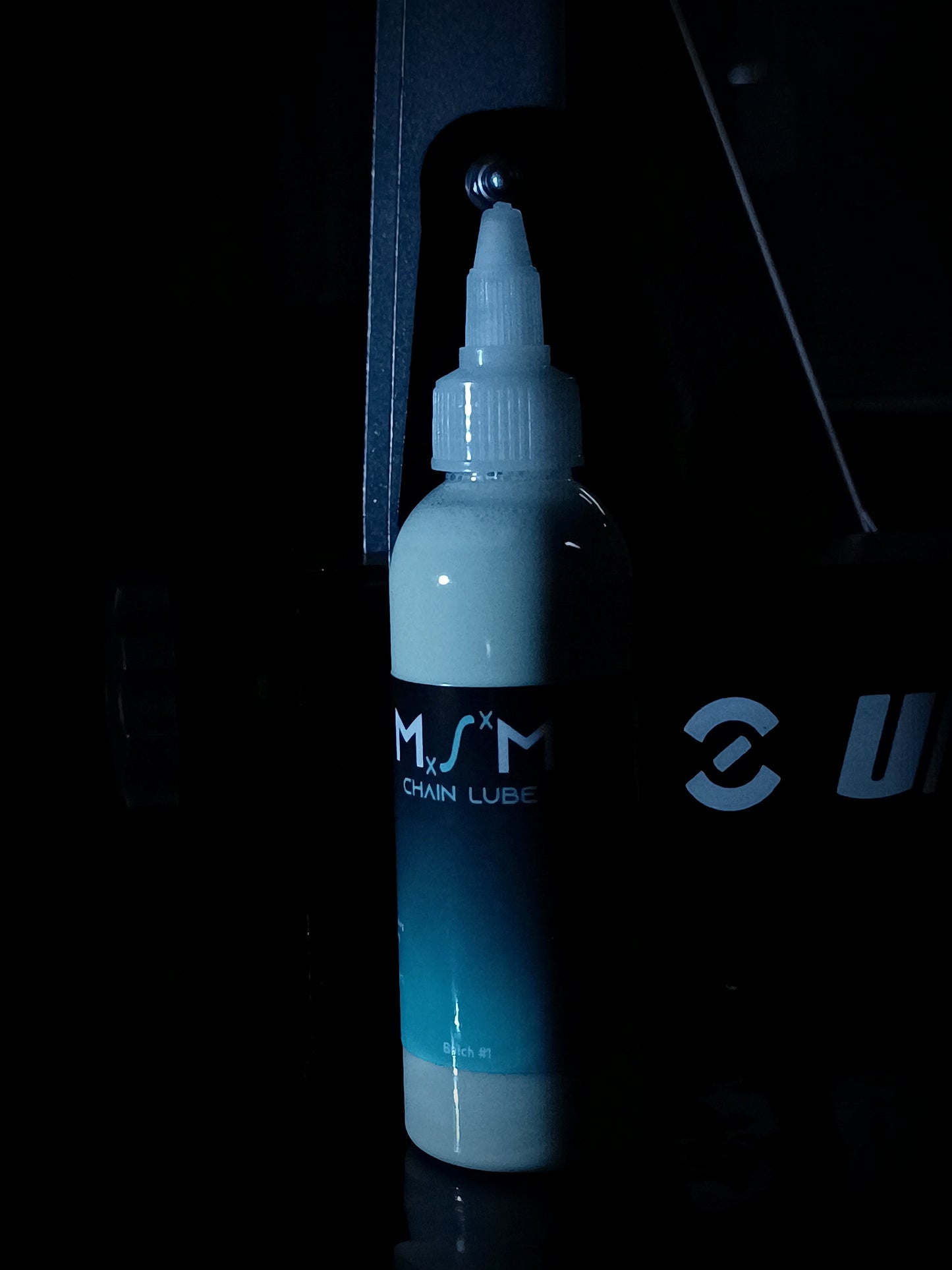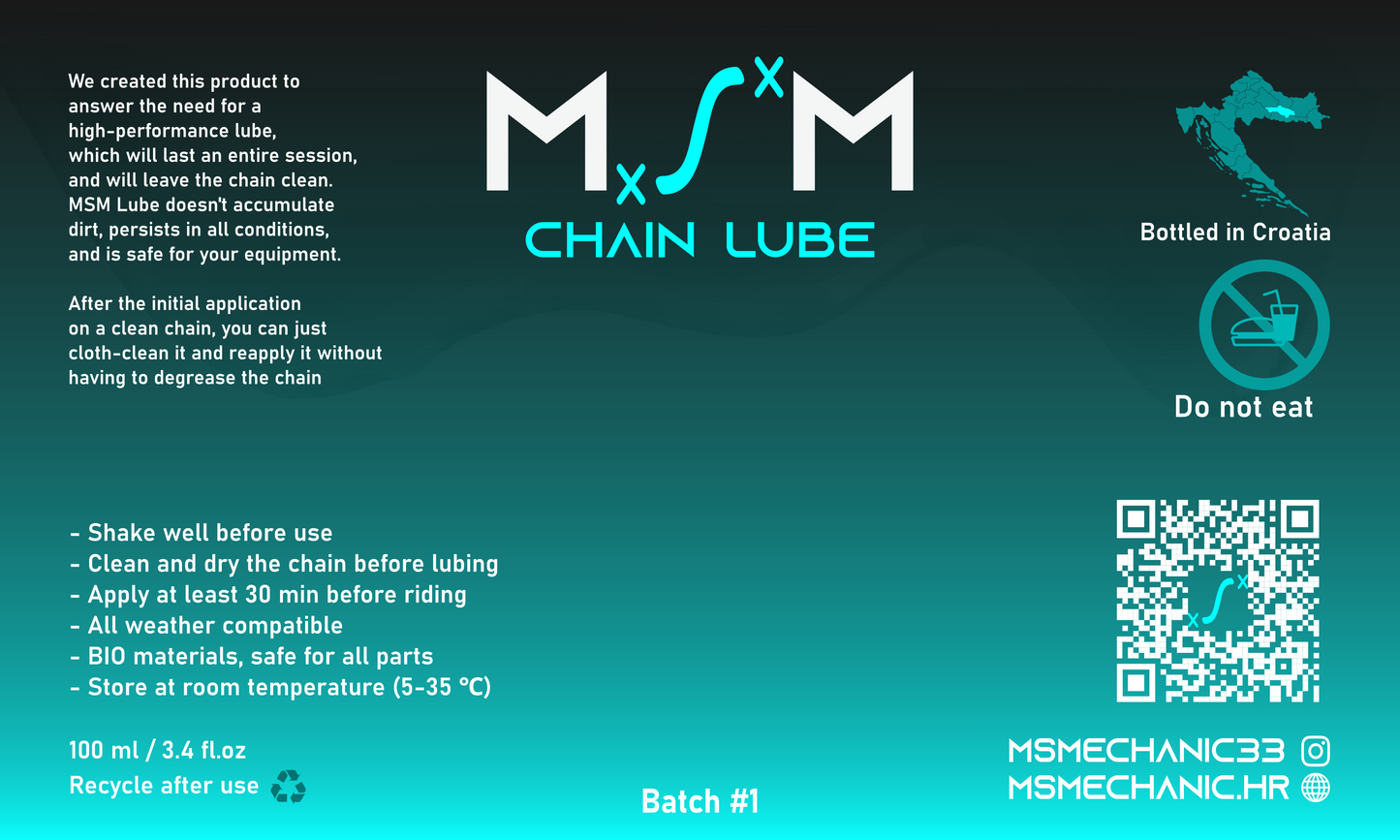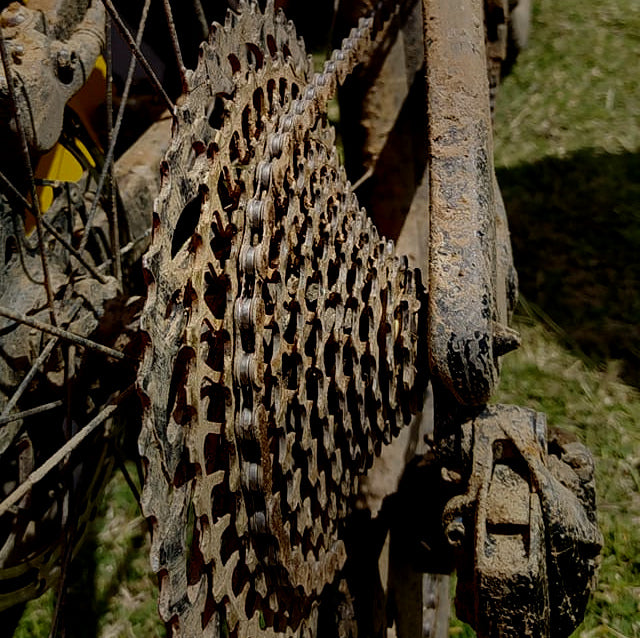 Persists in all conditions
Our research led us to realize that with the right mix, a single lube can work well in all conditions. Instead of having two lines, we built our to work in any weather - wet, damp and dry, even in sub-zero conditions.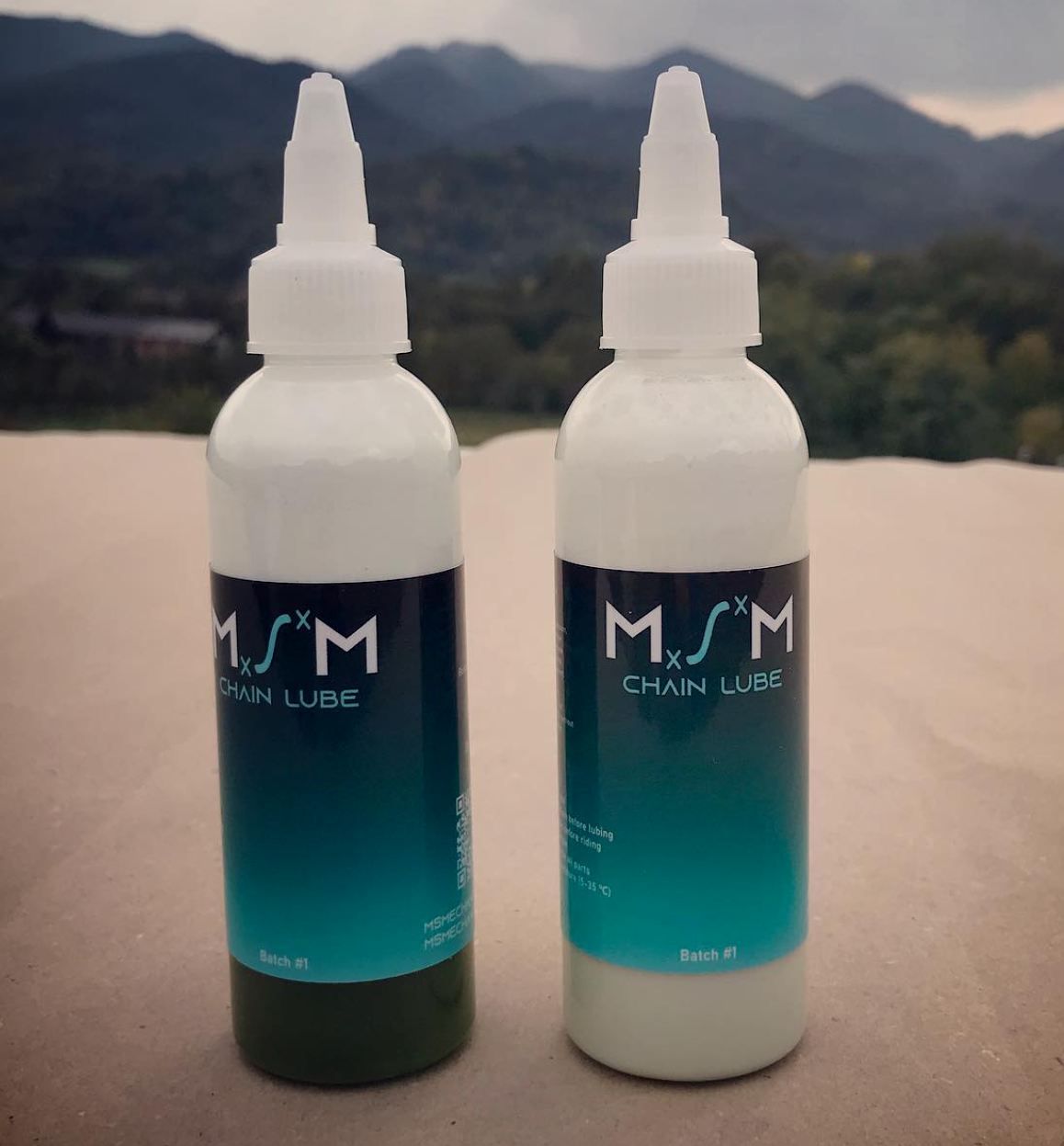 Multi-component
While still not edible, our lube is made out of natural waxes, oils and other components. We do not use additives or emulgators. This might result in components separating when idle for a longer time, but a quick shake and it's all where it needs to be again.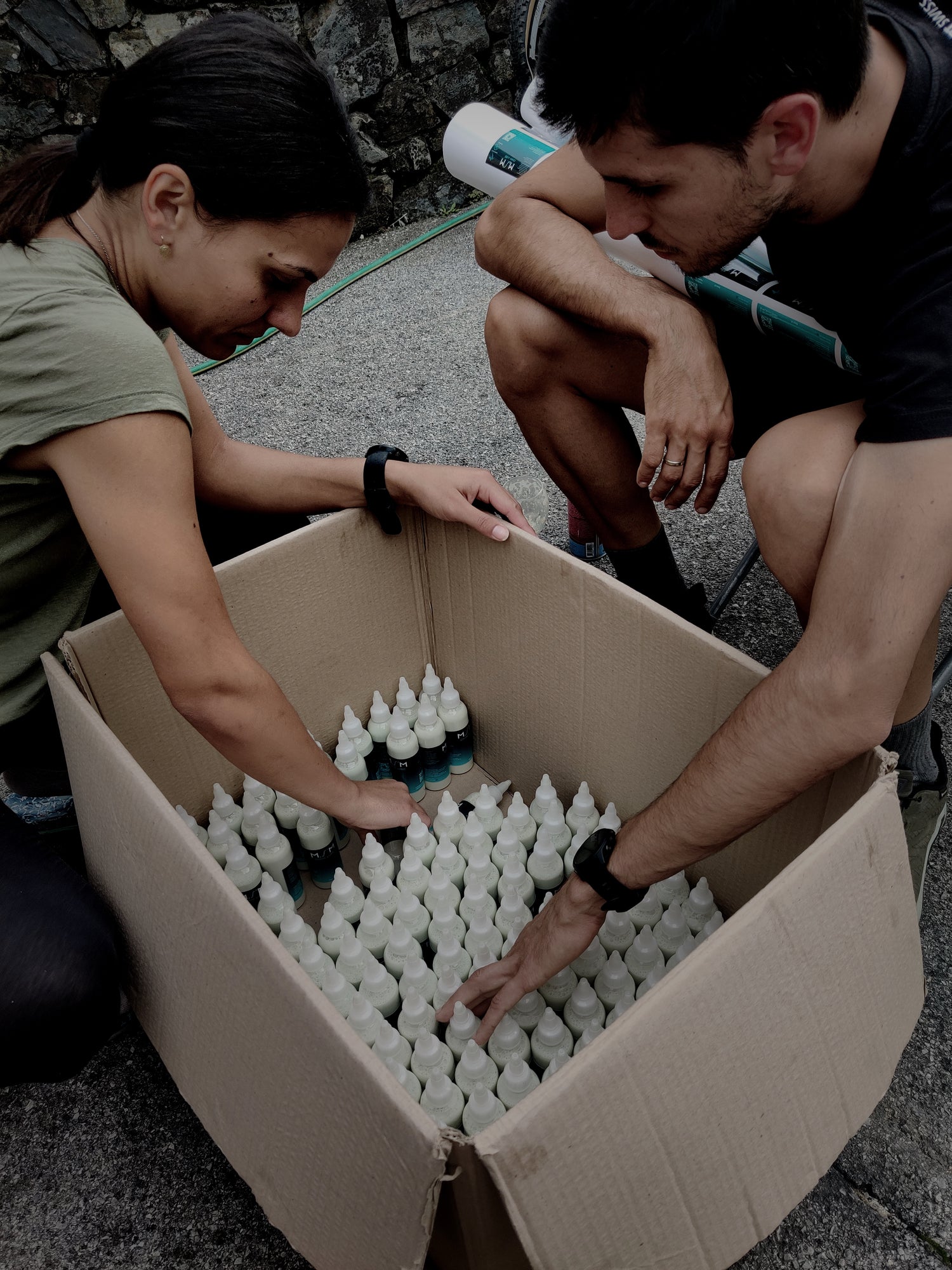 Homemade
We mix, bottle and ship the lubes ourselves in Pozega, Croatia. Our ingredients are sourced from local shops and manufacturers and we intend to keep it that way in future too.